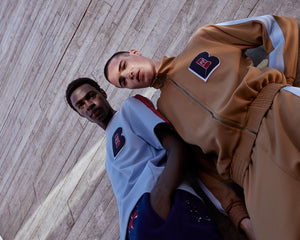 SUSTAINABILITY
When we say that our clothes are built to last, we mean it. For us, sustainability is a very serious matter, and it is based on three pillars: certified raw materials, a legacy of technical knowledge, and small-scale production.
As we constantly search for new ways we can improve and meet our environment's everchanging needs, we took the standard 3Rs policy – reduce, reuse, recycle – and gave it a twist.
BRVN is all about the 3Ls: Long-lasting, Low-maintenance, and Low-impact.